Welcome to our e-shop Modelyletadel.cz!
Modelyletadel.cz is an e-shop with a tradition. 
We offer ready made die-cast, resin and plastic models of airliners, military aircrafts, military and space technique, ships and figurines.
We are distributors for the majority of our products and we are able to assist you with any kind of information in this field. We are also able to arrage a custom manufacturing of your aircraft or secon-hand sell models from your collection.
We hope to see you in person at many Airshows around Czech republic and Slovakia which we attend with our blue tent.
Remember that our slogan:
We have your favorite model!
is still 100% true. 
Team of Modelyletadel.cz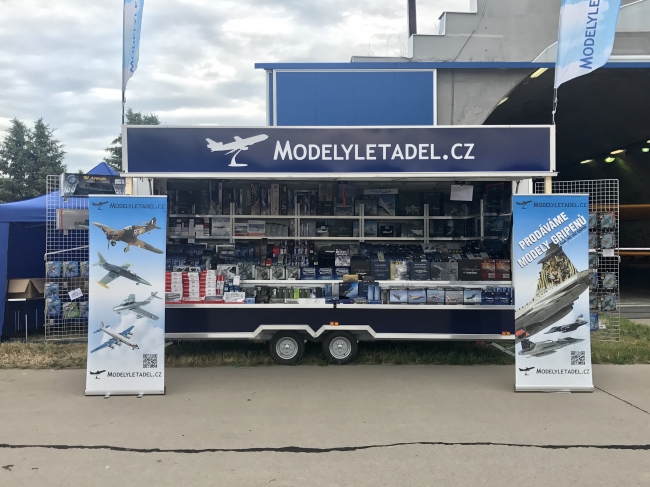 Newsletter
For receiving newsletter fill in your e-mail.